Circumcision of the foreskin - price (Kyiv)
How is the price for surgical operations formed?
As in the price of any services, the price of surgical operations includes:
Consumables;

Work of specialists (salary);

Expenses for maintaining the clinic premises, taxes, and other standard components.
In particular, the qualification and professionalism of the medical staff (especially surgeons) and the conditions in which the service is provided have a significant impact on the cost of operations.
The higher the professional level of the specialist, the higher his qualifications and more experience, the more expensive the service will be. This applies not only to medicine. In general, it is logical.
The second factor, and we will dwell on it in more detail, is the conditions in which medical services are provided.
Two components can be attributed to the conditions:
Medical equipment and quality of consumables;

Comfort and service for patients.
Forming our pricing policy, we chose the following strategy:
The main priority is the high quality of services.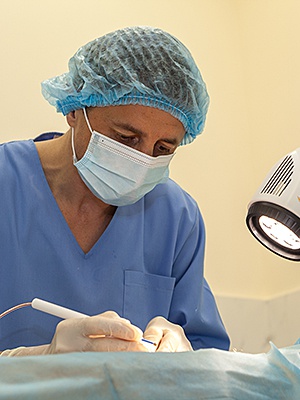 This presupposes high qualification of personnel and high-quality technical support (medical equipment, consumables, medical devices used in work).
As for the service and conditions, it is comfortable and pleasant to stay in our clinic. Bright offices, comfortable chairs, couches, equipped waiting area, Wi Fi. But this item takes second place in priority.
This approach allows us to provide patients with high-quality medical services at reasonable prices.
Another important factor is price transparency.
Circumcision of the foreskin - the price (Kyiv) - we have declared a single amount, that is, the price for the entire operation, "turnkey", taking into account local anesthesia. There are no additional payments. It is convenient and understandable for the patient.
Circumcision of the foreskin - price (Kyiv) - you can watch the current price, information about the operation, and a video of the procedure here: